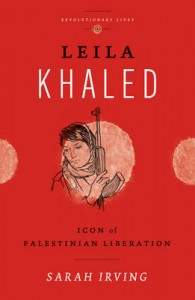 This year's Edinburgh's Independent Radical Book Fair (organised by Word Power Books) takes place from Wednesday 24th October to Sunday 28th October in Out of the Blue Drill Hall, Dalmeny Street, Edinburgh.
On Saturday 27th October at 5.30pm, there will be a session with Sarah Irving discussing her new book, Leila Khaled: Icon of Palestinian Liberation; Guy Mannes-Abbott speaking on In Ramallah, Running; and Leila Khaled speaking from the Middle East by video link.
More information on this session and other events during the Fair can be found at the Word Power website.