On Saturday 30th November, about 50 Palestinian solidarity activists from Dundee staged a protest in Dundee city centre against Israel's so-called Prawer Plan.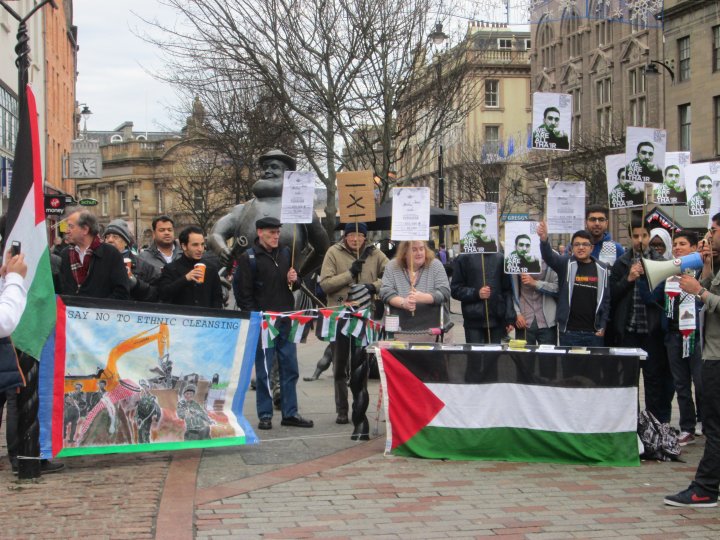 This was one of many actions across the world, involving thousands of protesters voicing their opposition to the Israeli state's plan to ethnically cleanse thousands of Palestinian Bedouins from their land. They also intend to destroy 35 villages.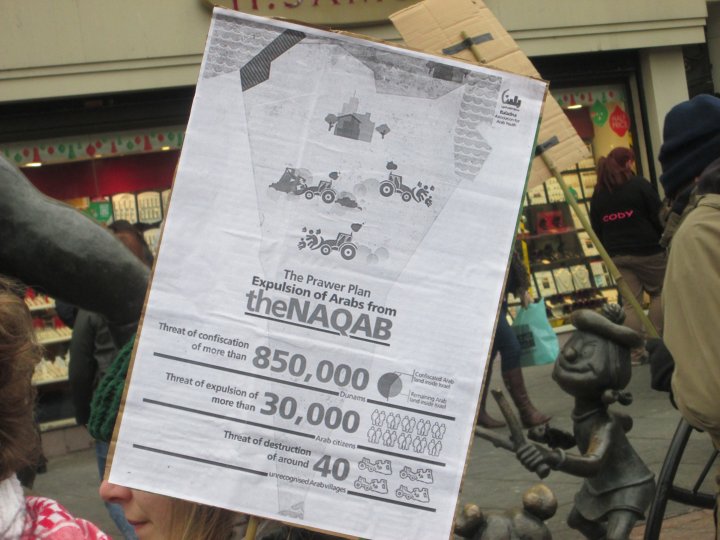 The Dundee event included a short dramatisation of an eviction, together with speeches and the distribution of several hundred leaflets.