Members of Tayside for Justice in Palestine were particularly saddened by the death of Michael Marra because he was such a great supporter of our cause.  Many remember his performance for the "Stovies and Olives" concert in the Queen's Hotel in 2004.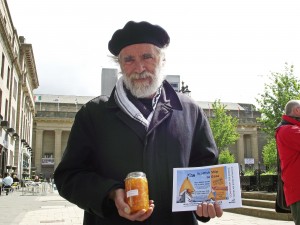 Our most successful fundraiser was after the Gaza invasion by Israel in 2008 because Michael was such an attraction that he guaranteed standing room only. He generously gave his services for free to us and to other groups he supported.  He had indicated that he was ready and willing to perform for us again but had to delay because he was unwell.
Michael's witty introductions and lyrics, his hummable tunes sung in that inimitable gravelly voice, along with his sharp examination of many social issues brought an audience to enjoy and to think.  We will miss his ability to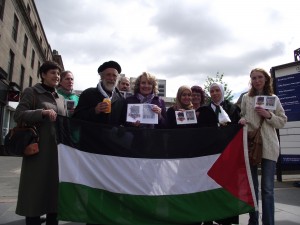 reflect Scotland's thoughts and to cheer up the people of Scotland and beyond.  We will miss Michael and his trusty ironing board. Nothing can replace Michael, so we share this loss with his family and our thoughts are with them.
A group of Dundee members from the Dundee-Nablus Twinning Association were in Palestine very recently. The group included Nick Marra, Michael's brother.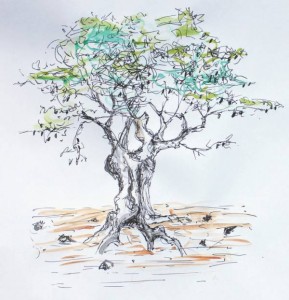 In response to the news of Michael's death, another member of the tour, Jessica Ramm, drew this picture of an olive tree. It seems to reflect something of his character and strength.